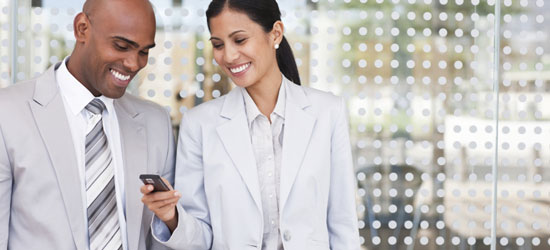 Our Products and Services...
For your business or for you, Netcom can find a great mobile deal tailored specifically to your requirements. We are an established office based company who are proud to offer reliable impartial advice.
We offer cost effective fixed line and data solutions for all types of business. VoIP is a way of making phone calls securely over the internet and is a great solution for the small business market.
The best solution for searching the internet when you are away from the home or office. Purchase a USB device so that you have instantaneous Mobile Broadband access with your laptop. Simply plug it into your laptop for super fast broadband without being connected by wires.
You can enjoy all of the benefits of email and the Internet via your Smartphone. Most handsets are compatible with many of the popular internet-based email providers such as Yahoo, Gmail and Hotmail. You can synchronise your Smartphone with your calendar and contacts when directly connected to your PC and take the data with you, as well as being able to send and receive messages whilst on the go.
We know how important your mobile phone is to you. It is an inconvenience when your mobile is out of action and it can be expensive if it needs repairing or replacing. Our comprehensive mobile phone insurance policy covers theft, loss and accidental damage.
A professionally fitted hands free car kit allows the driver to maintain safe communication when on the move. Netcom can supply and fit a full range of hands free kits and Bluetooth car kits to suit all types of mobile phones including Blackberry and iPhone. We can offer professional fitting at your home or work place by an established certified company you can trust.
Netcom can supply an extensive range of mobile phone accessories at competitive prices.
When you recycle your old phone you can benefit from a cash reward. Or you could donate that reward to a charity, local school or community group of your choice. If you choose to spend your reward through Netcom we will award you an extra 10% loyalty bonus. All phones are responsibly recycled and we ensure that all of your personal data is wiped.
Netcom can provide a full range of mobile phone unlocking services and supports all handsets. An unlocked phone will be able to accept all network sim cards, giving you the freedom to use the network of your choice worldwide. Contact us for more information and prices.
At Netcom we pride ourselves on our expert knowledge of an ever changing industry and have won awards for delivery of targets and quality. Let us guide you through the constantly shifting markets and new technologies. Contact us.